MCCARRAN RENT-A-CAR CENTER OPENS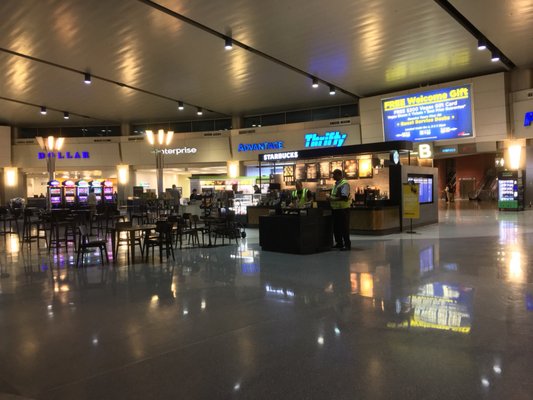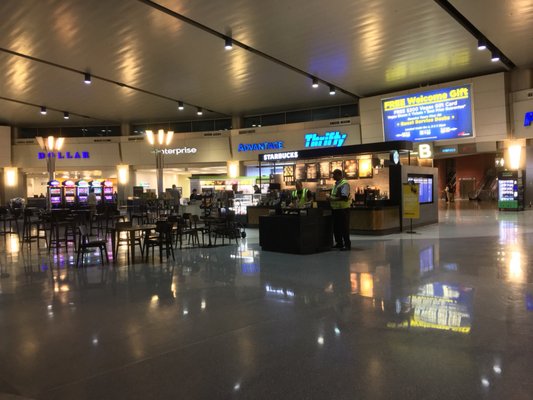 I always rent a car whenever visiting Las Vegas. It beats waiting in the long cab lines, and for an average cost of $25 per day (including all taxes) and free parking or valet at the casinos, it's well worth it.
Picking up the car from Dollar was the same as usual, but when I returned the car yesterday, things had unexpectedly changed.
No longer could I return the car at the satellite location I usually do near UNLV, then take the free shuttle to the airport.
A Dollar employee gave me a map to return the car to a new location.
As of April 4, all 11 rental car properties are now housed in one building at a separate location called the McCarran Rent-a-Car Center, about three miles south of the airport on Gillespie Rd.
This means picking up and returning cars will take a bit longer than what you may be used to, and you should allow some extra time when returning. Ultimately with the increasing congestion, this separate location will make it easier for the renter.
Fortunately, following signs and arrows for the Rent-a-Car Center is clear, even though I had to pass through the tunnel and was almost headed onto I-15 if I didn't pay attention and veer right. Unfortunately, in busy times that area can get severely backed up with no other way to get to or from the airport.
Once the car is returned, there wasn't a need to seek out a specific shuttle bus — all of them are labeled McCarran Rent-a-Car Center and run every five minutes.
They have just two stops — international and domestic — and drop you midway where you're then left to fend for yourself to find your airline.
McCarran spent $170 million on the new two-level, 131,000-square-foot center and $12 million on 40 buses. It's been in the works for years.
This instantly makes satellite locations and rental car shuttle buses obsolete, and at least for Dollar, they hadn't yet decided what to do with them.
The rental car consolidation in the 68-acre facility will enable much more efficiency and accommodate many more cars (with 6,000 parking spaces and 125 gasoline pumps). Former rental car locations at and inside the airport will make way for further airport expansion.