POKER PLAYERS AND CELEBRITIES GO ALL-IN FOR CHARITY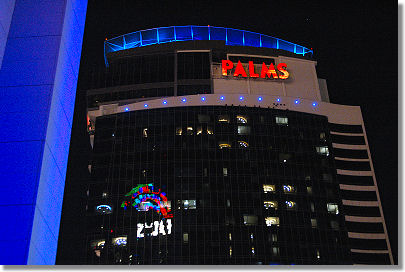 Flipchip Photos of the 2007 WSOP Winners only at LasVegasVegas Flipchip Photo Galleries. Complete 2007 WSOP stats at the Poker Prof's World Series of Poker 2007 Information Page. Complete WSOP poker from Dr Pauly of Tao of Poker.
photo by flipchip/lasvegasvegas.com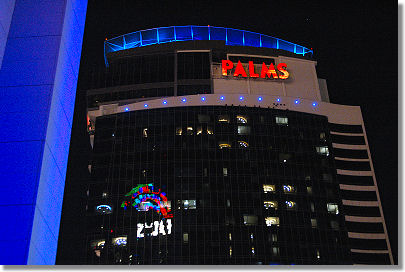 Palms Las Vegas
Want to play in a fun poker tournament with some of game's great players? Better yet, want to offer a helping hand to stock one of the Nevada's largest charitable food pantries? Yes? Then I have just the tournament for you. The Jewish Community Center (JCC) is in dire need of space to expand this much needed community service. Founded in 1991, JCC operates more than 50 community service programs including the food for the needy pantry that feeds thousands of hungry people representing every ethnicity.
photo by flipchip/lasvegasvegas.com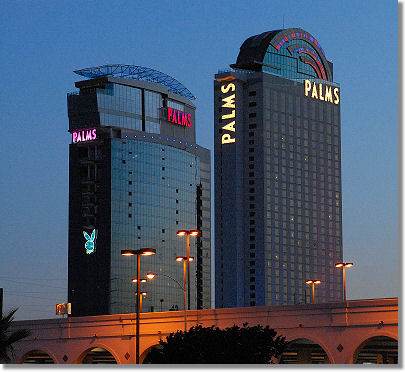 Palms Las Vegas
Head to the Palms Las Vegas Resort this Sunday for the Las Vegas Jewish Community Center (JCC) Charity Poker Tournament. The event is open to the public so bring along the recommended $450 entry fee that goes straight to the JCC building fund and bring some extra for the add-ons and rebuys. The tournament winner will receive a $10,000 seat in the 2008 WSOP. Win or lose you'll feel really good about yourself while you enjoy one fun Sunday afternoon.Your opportunity to rub shoulders with poker superstars and celebrities. Tournament Director Matt Savage will host the event in the Key West Room at the Palms Las Vegas Resort. A complimentary breakfast will be served 10 AM to Noon. The No-Limit Hold'em Tournament will get started at 11 AM. There will also be a silent auction. Erica Schoenberg, Eli Elezra, David Benyamine, Evelyn Ng, Mike Matusow, and more are scheduled to play for this worthy cause.
Contact Michael Eakman at Michael@CelebrityPokerChampionships.com or call 702.480.7776. Tournament registration forms are available for download at Las Vegas Jewish Community Center Charity Poker Tournament Make plans now to be at the Palms Las Vegas Resort on Sunday.